Disney-skurke er det nye husmorporno
#29 – 29. september 2019
Ingen tid til intro, vi skal læse om kinky Disney-skurke og slavehandel.
---
Ugens lange nyheder
Du tager en Disney-klassiker, og så vender du den på hovedet. Skurken bliver helten, helten bliver skurken, og lige pludselig ruller Jasmin og Jafar rundt i et dominatrix-forhold, imens Alladin sælger Genie som slave.
➤ Meet the Erotica Author Who's Making Disney Villains Fuck (Gizmodo)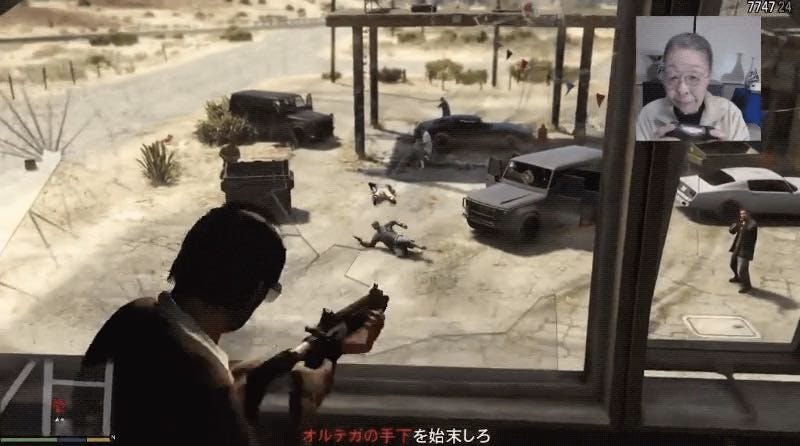 Denne artikel er hverken lang eller dyb, men den 89-årige YouTuber Hamako Mori nævner derimod en pointe, som har sat tankerne i gang hos mig: multiplayer-servers for ældre mennesker. Det giver jo faktisk mening.
➤ 89-Year-Old Grandma Says Video Games Keep Her Mind Sharp (Kotaku)
Hvis du kender noget til Protracker, forstår du dette. Ellers så find en kop kaffe frem og lær noget om lyden af nostalgi, nemlig musik skabt med legendariske konsoller som SEGA Mega Drive, Atari og Game Boy.
➤ Meet the people making music with Mega Drives, Game Boys and gAtaris (Eurogamer)
---
Ugens korte nyheder
Limetown | Facebook Watch | 16. oktober 2019
---
Min uge i kultur
🎮 eFootball Pro Evolution Soccer 2020
📖 Counter Intelligence: Where to Eat in the Real Los Angeles – Jonathan Gold
Er du glad?
Tryk start er 100% frivilligt, så den største hjælp er, hvis du deler nyhedsbrevet med venner og fjender – bare klik på knappen nedenfor. Tak for støtten!✌️
Tryk start skrives af Julie Horup. Har du spørgsmål eller feedback, kan du svare direkte på nyhedsbrevet eller på Twitter.